We all know him.
The cherub-faced boy from the South who blew the world away with his Alvin and the Chipmunks-inspired rendition of a Hank Williams song in the middle of an Illinois Walmart.
We can't get away from him.
The large belt-buckled almost-tween who had all of Coachella shook when he walked out on stage to yodel with some DJ whose name I can't and won't remember.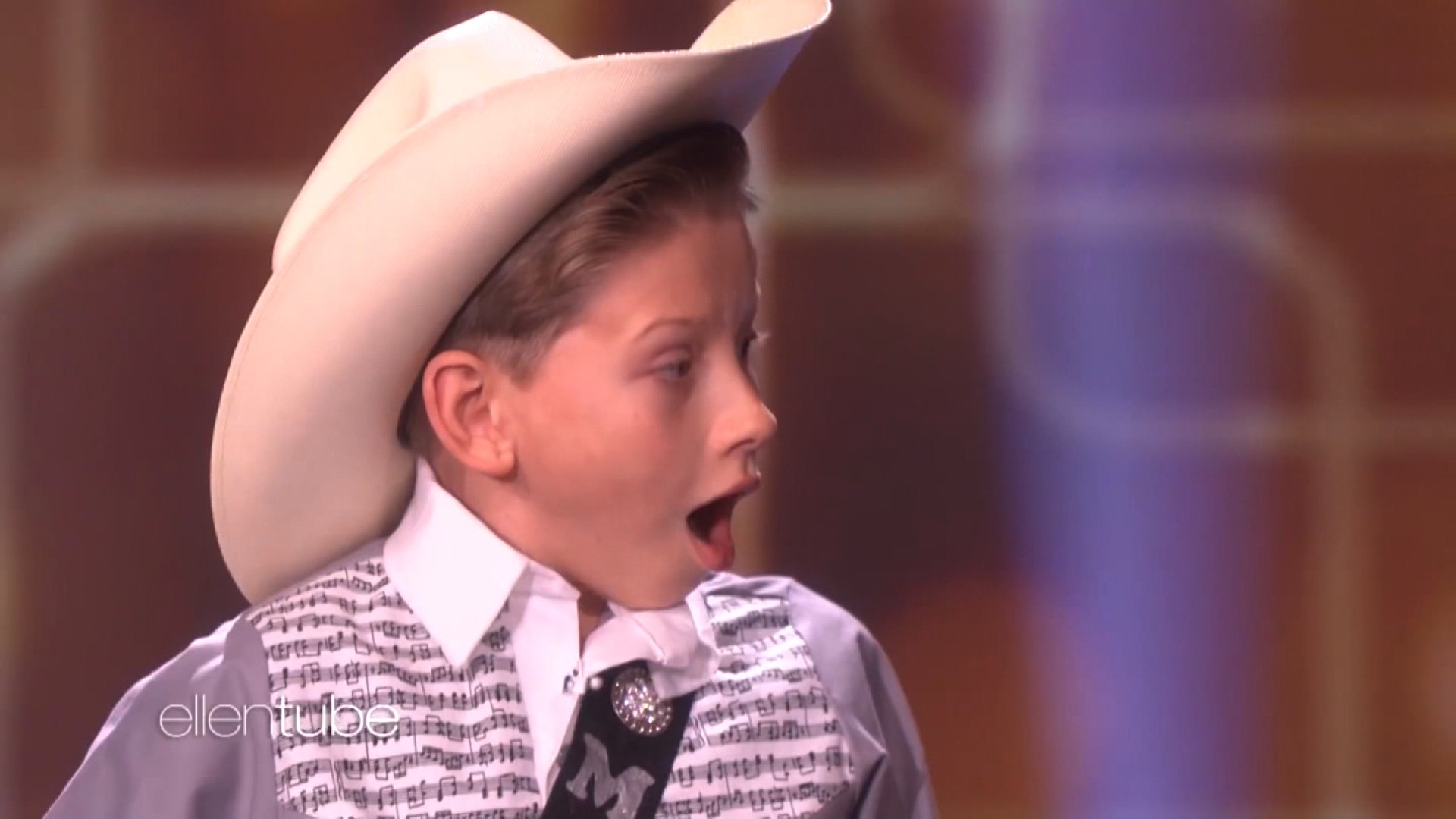 He is everywhere. 
You can run, you can hide…his pre-pubescent yodels will find you.
Mason. Ramsey.
---
After taking a page out of the popular educational game company of our youths and LeapFrogging into fame after a video of him yodeling in Walmart went viral, the 11-year-old country crooner is set to take over the world, even if we don't want him to.
Don't believe me? Here are some of the things the pint-sized cowpoke (who, by the way, is more than half my age…I'm not salty, you are!!) accomplished in the past month:
Went viral, something I still can't seem to do, despite being the funniest and coolest person I know.
Appeared on Ellen MORE THAN ONCE, which as we all know is basically a ticket to at least six months to a year of undeserved fame and attention, even after the novelty wears off and you become a sick parody of the viral joke you used to be.

Performed at Coachella, Stagecoach, and the Grand Ole fuckin' Opry. BIG DEAL.

Casually signed a record deal with Atlantic Records and Big Loud Records.
Debuted his first single, "Famous," written by Sarah Buxton, Canaan Smith, Corey Crowder, and none the fuck other than Florida Georgia Line's Tyler Hubbard. And yeah, it's the most FGL song you could ever imagine, and everybody is eating. it. up.
HUNNY HOW CAN YOU BE FAMOUS FOR LOVING SOMEONE WHEN YOU HAVEN'T EVEN HIT PUBERTY YET????? PLEASE ADVISE.
Now, instead of just typing out "WHAT THE FUCK IS GOING ON????" and copy/pasting that here 10,000 times until I pass out from a frustration-induced brain aneurysm, I decided that the more appropriate thing to do was to ask myself and the UTIOM staff a very important question:
What hot features will ya boi Lil Hank Williams' have on his debut album?
Here's what we came up with:
Kanye West
The ghost of the Trolololo guy (may he Rest in Peace)
Taylor Swift (this is the most realistic prediction we came up with)
Young Thug
Death Grips
Every Time I Die
Sufjan Stevens (blessed be the myyyystery of loOoOOoodelayheehooooove)
Wheeler Walker Jr.
DJ Khaled
The ghost of Jeff Buckley
Tenacious D
All the kids from Stranger Things
Sturgill Simpson
Walt Jr. 
Cookie Monster
Hozier
Metallica
The Jonas Brothers, but it's just Kevin and his HGTV crew
Duke Silver
What do you guys think? Did we get it right, or are we totally off the mark with this one? Sound off in the comments!
Just remember: no matter what you think of Lil Hank, none of this matters! Culture is dead! XOXO.